Who's Who at the JRCC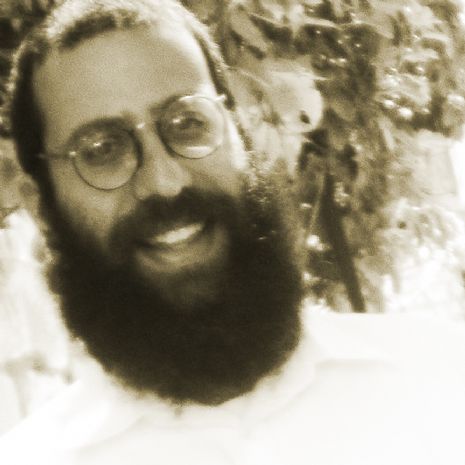 Izzy Greenberg
Editor Exodus Magazine English Edition
416.977.4999

Izzy Greenberg's passion for writing began during his childhood and adolescence.  After graduating from High School, he entered into the Liberal Arts program at York University in Toronto, exploring a diverse range of subjects, including philosophy, literature, humanities, creative writing, film and photography.  After attending the Film Production Program at NYU's Tisch School of the Arts as a visiting student in 1996, he decided to pursue full-time film studies, and was accepted into the Film and Video Production program at York's Faculty of Fine Arts based on a portfolio of his photographic work.
During the course of his studies, Izzy began to deepen his exploration of philosophy, particularly existential philosophy, epistemology and the mysticism of eastern spirituality.  These personal explorations eventually led him to become curious about the solutions proposed by Jewish philosophy, particularly their practical application to life and the pursuit of spiritual living.
Upon graduating from York University in 1999, Izzy decided to pursue an apprenticeship with Simcha Jacobovici, the award-winning investigative journalist and documentary filmmaker.  Under the tutelage of Jacobovici, Izzy researched and wrote for a variety of projects at Jacobovici's company, Associated Producers, and served as Jacobovici's creative assistant.  Among the most successful projects are Exodus Decoded, a film that traces the archaeological evidence for the biblical Exodus from Egypt, which is currently being completed, and a proposal for a book based on Jacobovici's investigative experiences, which was awarded a book deal by a major US publisher.
After a year of learning and growing under the watchful eye of Jacobovici, Izzy decided to further his study of Judaism, and enrolled in the Rabbinical College of America in Morristown, New Jersey.  While deeply focused and immersed in his studies, he continued to pursue freelance work in both writing and filmmaking.  Most notably, he wrote features for the Jerusalem Post and served as a freelance editor and consultant for Jewish Educational Media in New York City.
In July 2002, Izzy successfully launched Exodus Magazine, one of the premiere publications of Jewish thought and spirituality, with Rabbi Yoseph Y. Zaltzman and Levi Jacobson in Toronto.   He currently serves as the Editor of Exodus and the Creative Director of Tekiyah Creative, a multimedia production and creative services company.
Izzy is continuously pursuing various writing and filmmaking projects, as well as studies in various disciplines, focusing on Jewish philosophy and mysticism.